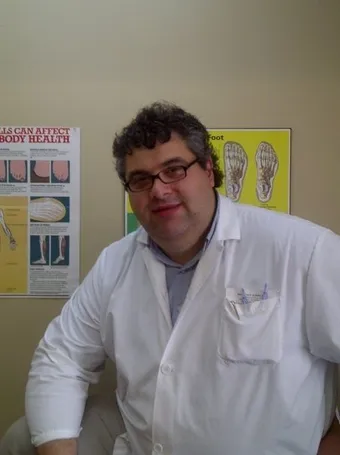 Chiropodist, Roberto F. Clausi, B.Sc. Podiatric Medicine, D.Ch.
In Canada, it is accepted that as many as 3 out of 4 people will develop foot problems throughout their life.
Chiropodist, Roberto F. Clausi, has been providing comprehensive, trusted foot care to thousands of Vaughan, GTA and southern Ontario residents with a friendly, personalized approach for over 27 years now. His experienced, care has been recommended by both satisfied patients and referring doctors alike. Chiropodist Roberto Clausi, D.Ch., graduated with honours in 1992 from the Ontario Chiropody Program. He is a member in good standing with the College of Chiropodists of Ontario, the Canadian Federation of Podiatric Medicine and the Ontario Society of Chiropodists. Since 1992, Postgraduate studies have qualified him in Local and Regional Anaesthesia, corrective Toenail and Podiatric Soft tissue surgery. He was a Professor of Podiatric Medicine from 1992 until 1998, at the Michener Institute for Applied Health Sciences, Toronto. One of 24 schools of Podiatric Medicine worldwide of which graduates are accepted for eligibility for registration with the College of Chiropodists of Ontario. During this time he was a Clinical Instructor, at the Toronto General Hospital, Chiropody teaching clinic, part of the University Health Network. He completed clinical internships at the York County Hospital, Newmarket and Northwestern General Hospital, Toronto. In 2006, he completed advanced studies earning his Degree in Podiatric Medicine from the Durham School of Podiatric Medicine in England. His special interests include Podiatric Sports Medicine, Prescription Orthotics and Surgery.
To stay current he attends numerous conferences and seminars annually ensuring the most advanced and effective foot care treatment possible for his patients. He has written in professional journals, newspapers and he was featured on the TLN and other television networks.
Chiropodist, Mary-Anne Pignatari, B.Sc.(hons.), D.Ch.
Mary-Anne Pignatari is a duly registered and licensed Chiropodist, Foot Specialist in the Province of Ontario. She graduated Cum Laude from York University with a honours degree in Kinesiology and Health Management. Knowing from the beginning of her studies that her interest was specifically in foot health she attended the Michener Institute of Education at the University Health Network and graduated from the Ontario Chiropody program. She is a member in good standing with the College of Chiropodists of Ontario and The Ontario Society of Chiropodists. Over the years, Chiropodist Mary-Anne Pignatari has gained excellent clinical experience completing internships at Women' College Hospital, several Community Health Centers and other clinical settings. She is professional with a genuine concern for all her patients; she is dedicated to providing effective solutions for all your foot problems. Her special interests include pediatric to geriatric foot healthcare, Diabetic foot care, surgical treatments like ingrown toenails, lower extremity biomechanics including prescription Orthotics and gait analysis.
Your Chiropodist Mary-Anne Pignatari takes pride in providing exceptional foot care to all ages.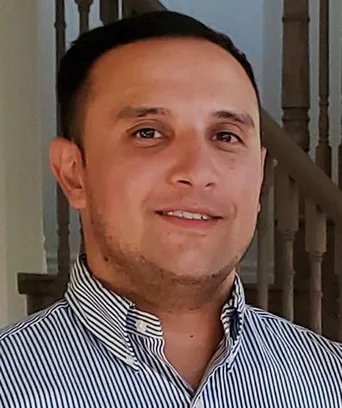 Chiropodist, Rabi Ahmadzai, BA (Hons), D.Ch.
Rabi graduated from York University with a specialization in Kinesiology and Health Science. He went on to complete the Pedorthics Apprenticeship through Western University before receiving his D.Ch. from The Michener Institute in 2020. While in the Chiropody program, Rabi was the 1st year class representative and successfully completed clinical rotations at Women's College Hospital, Toronto Rehabilitation Institute, Newmarket Foot Centre, and various community health centers where he gained invaluable practical experience.

In his spare time, Rabi and his wife enjoy traveling, partaking in outdoor activities, and finding new adventures along the way. Rabi is fluent in English, Dari, Dutch, and broken Spanish after a few tacos. He also enjoys professional sports, admittedly from the comfort of his couch